Heater Repair in Sioux Falls
24-Hour Heating Repairs in South Dakota
When the temperature drops below freezing, you need a reliable heater. At Midwestern Mechanical, Inc., we provide heater repair in Sioux Falls and the surrounding areas.
Our team is trained in all the latest heater models and technologies. We can accurately assess your problem and get your home back up and running in no time.
Contact us now at (605) 203-4242 for fast, dependable heater repair.
Signs Your Heater Needs Repair
It can be difficult to know when your heater needs to be repaired. Sometimes, major problems appear to be minor issues from the outside. However, there are some telltale signs that you should not ignore.
Common signs of heater problems include:
The unit is making strange noises. — A loud banging, clanking, groaning, or squeaking sound could indicate a problem with the fan, motor, or blower.
The unit is leaking water. — If you notice water coming out of the unit, there may be problems with the water line, or the unit may not be sealed properly. Either way, the moisture could contribute to further problems, like mold.
Your electric bills are unusually high. — Perhaps your heater is maintaining your home's warmth, but you are noticing a sharp rise in your electric bills. This could be an indication that your heater is working too hard, and you must address a problem within the unit.
The unit is not keeping the house warm. — If the heater is running for a long time, but the house is not getting warm, there is an issue you must address. This problem could indicate that the pilot is out, the thermostat is set too low, or the unit is out of order.
Our technicians can help you determine the cause of your heating problems and provide effective, affordable solutions.
How to Prevent Heater Problems
Regular maintenance is the best way to ensure your heater continues to operate reliably. We offer regular inspections, helping keep your system in great shape.
Between inspections, here are some ways you can prevent heating problems:
Keep the unit clean.
Make sure the pilot light is lit.
Turn off the heater when you are not home.
Keep flammable materials away from the heater.
Make sure the thermostat is set to the correct temperature.
We Are Here for You 24/7
Our Sioux Falls heater repair technicians are available 24 hours a day, 7 days a week, to repair any problems with your heating system. We can help you with everything from a simple repair to a complete replacement.
Contact us online now if you are experiencing heating concerns.
WE TAKE PRIDE IN OUR TRADE
Experience the Midwestern Mechanical Difference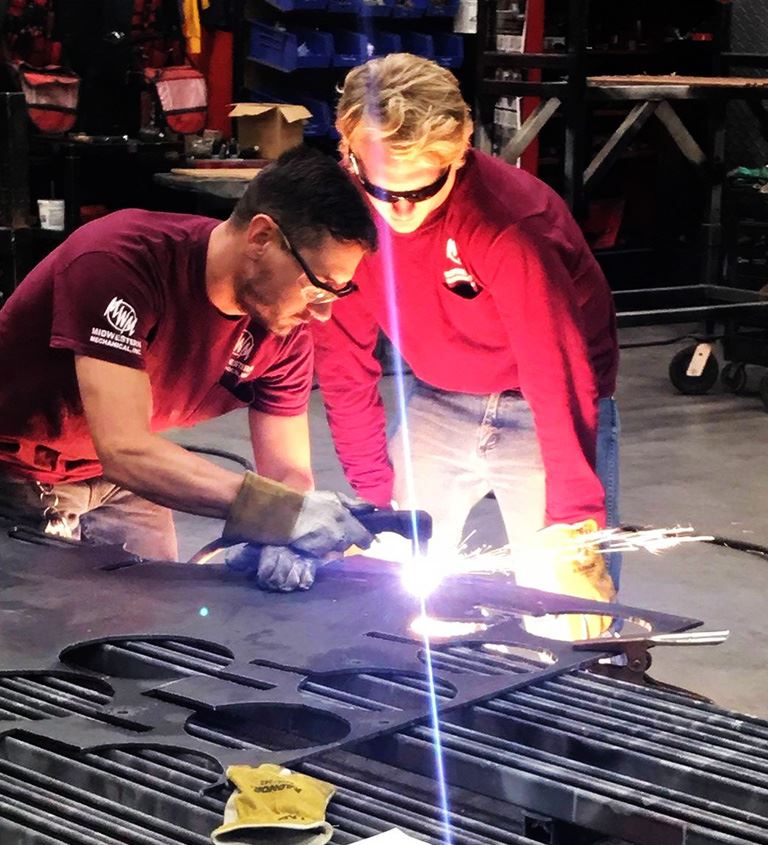 Free Estimates Available

We Can Provide Same-Day Service

Over 300 Employees Ready to Take on Any Task

Industry Leading Contractors Since 1983