About Midwestern Mechanical, Inc.
Providing Complete Indoor Comfort & Protection in Sioux Falls
Midwestern Mechanical, Inc. with Copper Cottage is an industry-leading company that offers superior plumbing, heating, air conditioning, and fire protection services. With convenient locations in Sioux Falls, SD; Rapid City, SD; Spencer, IA; and Sioux City, IA, we are big enough to serve residential, commercial, and industrial clients. Since we opened our doors in 1983, our company has quickly earned a reputation for providing excellent craftsmanship, design, and service. We operate with a mission to serve and protect our customers, employees, vendors, and the general public through expert knowledge, quality work, and integrity on every plumbing, heating, air conditioning, or fire protection job.
For more information about our company and services, please feel free to contact us at (605) 203-4242!
Proudly Serving Commercial & Industrial Clients
Commercial and industrial plumbing and HVAC systems are more complex than their residential counterparts. Depending on the size of the property or facility, these major systems are utilized dozens or even hundreds of times a day. When they break, the consequences are simply hard to ignore. If you are thinking of hiring your local handyman to get your commercial plumbing or HVAC back on track, think again. This is not the time for amateur hour. You need a technician who knows the ins and outs of serving clients in specialized industries in the public and private sector.
Midwestern Mechanical, Inc. has a dedicated team for commercial and industrial clients. We are not only familiar with the common system issues that can plague your business but we are also updated on the latest building codes and safety regulations to protect your property. No job is too big or too small for our expert team—we get the job done right every time.
Contact us when you need any of the following services:
Plumbing design and new construction
Hydro-jetting and plumbing maintenance
HVAC design-and-build services
Heating and AC installations and replacements
Emergency plumbing and HVAC repairs
Fire protection system installation
Our company has in-house designers who can completely encapsulate the specific needs of your building. We also assign a project manager on each job to make sure our project will finish on time and within budget.
UnitedHealthcare's Transparency in Coverage
Schedule Your Appointment
Midwestern Mechanical, Inc. offers same-day appointments and is available for emergency services 24 hours a day, 7 days a week. Call us now at (605) 203-4242!
WE TAKE PRIDE IN OUR TRADE
Experience the Midwestern Mechanical Difference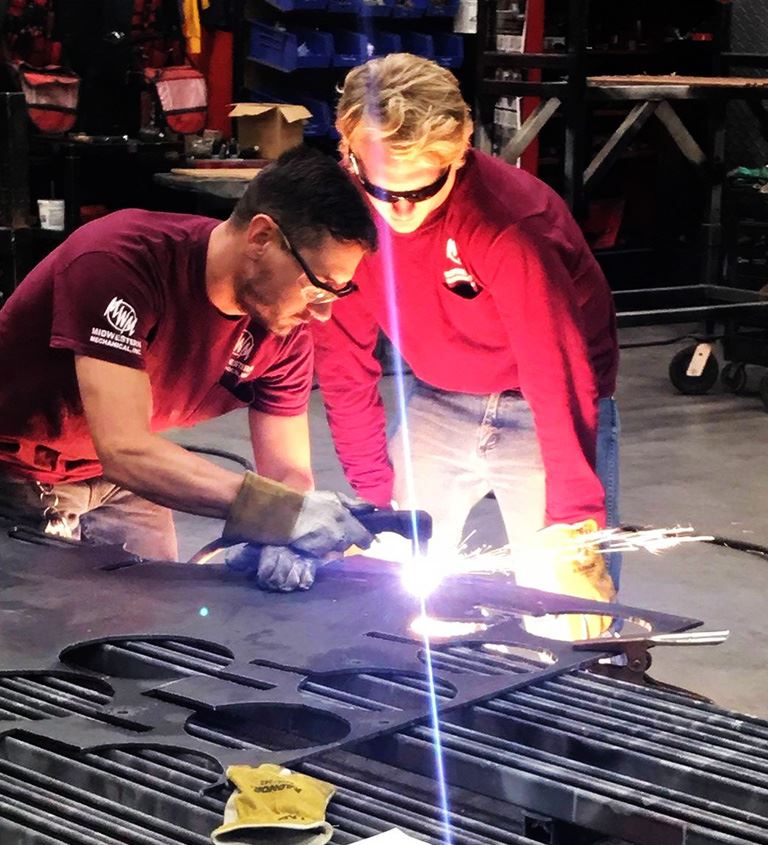 Free Estimates Available

We Can Provide Same-Day Service

Over 300 Employees Ready to Take on Any Task

Industry Leading Contractors Since 1983
Residential Plumbing, HVAC & Fire Protection Services
When it's your family's safety, comfort, and health that are on the line, let Midwestern Mechanical, Inc. take care of it all. We take pride in being able to protect families and homes throughout Sioux Falls and the surrounding areas. Whether you require a simple repair or a complete installation work of any plumbing, heating, air conditioning, or indoor air quality system, we've got you covered! Additionally, we provide residential fire protection services such as smoke alarm and fire sprinkler installations.