Fire Protection Services in Sioux Falls, SD
Professional Sprinkler System Repair & Installation in Rapid City
Midwestern Mechanical, Inc. is the leading resource for all your fire protection service needs in Sioux Falls and the surrounding areas. We've served several residential, commercial, and industrial clients for over 30 years and we take pride in the outstanding relationships we have evolved with them. We look forward to helping more people protect themselves, their families, employees, and properties against damaging fires.
Our reliable fire protection staff of engineering professionals, project managers and knowledgeable field technicians give us the opportunity to provide a wide array of services. These services include in-house design, fabrication, installation as well as a 24/7 service department.
Midwestern Mechanical, Inc is licensed to conduct fire sprinkler-related work in South Dakota, Minnesota, Iowa, Nebraska & Wyoming. We remain in accordance with National Fire Protection Association's (NFPA) standards, local and state building codes as well as necessary insurance requirements.
Some of the fire sprinkler systems we specialize in are:
Wet pipe systems
Dry pipe systems
Deluge systems
Pre-Action systems
Standpipe systems
Foam-water injection systems
Fire pumps
---
We also have a full-service Fire Protection Service Department
Our fire protection service department offers:
Inspection and testing services
Sprinkler head replacements and relocations
Sprinkler head testing
Fire Hydrant flow testing
Existing system assessments
Valve replacements
Fire pump testing, repair or replacement
System repairs
24/7 emergency service in our service territory
Each of our team members are certified from the National Institute for Certification in Engineering Technologies (NICET) as well as the American Fire Sprinkler Association (AFSA), so you can count on us for top-notch sprinkler design and installation.
For more information about our reliable Fire Protection systems and service in Sioux Falls, please call (605) 203-4242!
If you're inquiring about a copy of an Inspection Report, click here.
WE TAKE PRIDE IN OUR TRADE
Experience the Midwestern Mechanical Difference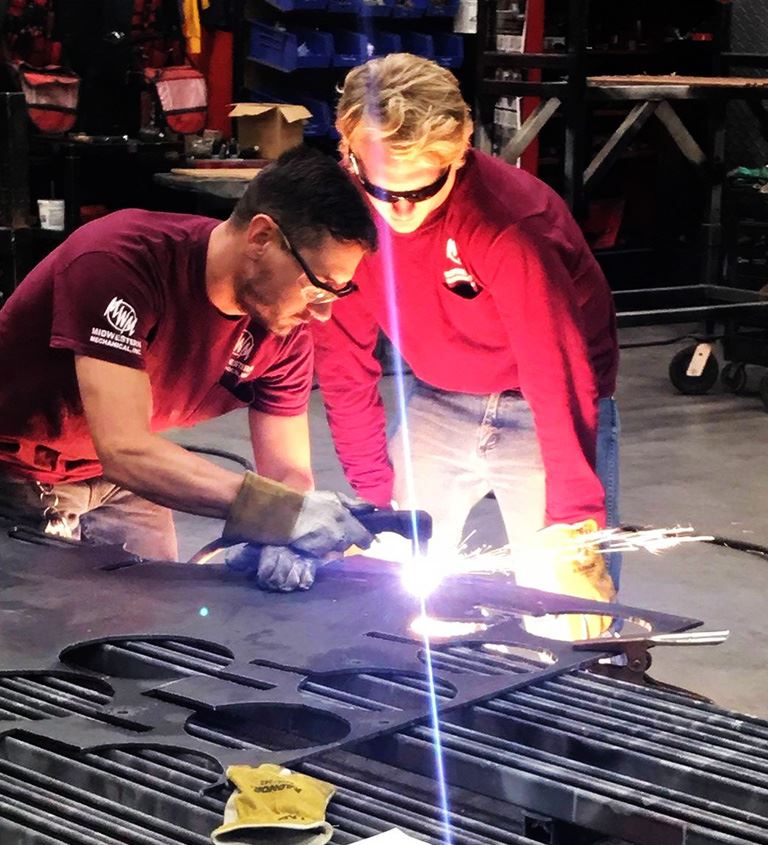 Free Estimates Available

We Can Provide Same-Day Service

Over 300 Employees Ready to Take on Any Task

Industry Leading Contractors Since 1983
Protecting People, Properties & Dreams
At Midwestern Mechanical, Inc., your safety is No. 1. Our Sioux Falls fire protection team is committed to keeping you and your residential, commercial, or industrial property safe. Whether you are looking to install new fire sprinklers or just need a thorough inspection and tune-up of an existing system, we can help.
Get in touch with our reliable fire protection experts in Sioux Falls today at (605) 203-4242 or online to discuss your Fire Protection needs!