Sioux Falls Backflow Prevention Services
Fast Service at Midwestern Mechanical, Inc.
Here at Midwestern Mechanical, Inc., we know that your backflow prevention device is necessary for your property. A backflow prevention device is a plumbing safety net designed to protect our public water supply from accidental contamination due to water flowing backward through the water lines.
When these devices sense a difference in pressure or a reversal in water flow, they quickly shut off your water supply, preventing a potentially serious disaster, including the possibility of a public health crisis. Let the Sioux Falls backflow prevention professionals at Midwestern Mechanical, Inc. help to alleviate the added stress of installing and maintaining your backflow preventer.
For more information about which plumbing devices help prevent a backflow, call (605) 203-4242 or fill out our online contact form to speak with our expert plumbers in Sioux Falls.
What Are the Benefits of Backflow Prevention?
Backflow prevention is a device that, in some places is legally mandated to be installed on homes and in commercial buildings. The device helps make sure your drinking water is clean as well as keeps other debris from entering your water system.
In addition, it helps keep backflow of wastewater getting sucked into the wrong direction, which can be very unhealthy. But, what are some of the benefits of a backflow preventer?
Below we have listed a couple of the major benefits of backflow prevention that you would receive:
Keeps Drinking Water Clean -
A properly installed backflow preventer will make sure to keep out any pollutants or containments from your drinking water so that it tastes clean and fresh.
Keeps Pipes From Damage -
When you have a backflow preventer set up for your home, it not only makes sure that containments don't enter your drinking water, but other foreign matter that could damage your pipes and cause them to need costly repairs.
No Health Issues -
With cleaner water entering your home, you won't be as likely to get sick from consuming the water that has been potentially contaminated with bacteria and other pollution.
How Often Do You Need to Test Your Backflow Prevention Device?
In addition to having one of these devices, you are also required to have it tested at least once a year by a certified and licensed professional. If you're looking for a local pro who can offer you superior, reliable, and fast backflow testing, call the experts at Midwestern Mechanical, Inc.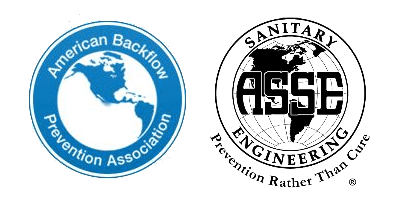 Backflow Prevention Services We Offer
New installations
Backflow Testing and inspections
Repairs
Why Choose Midwestern Mechanical
Our Sioux Falls backflow prevention service technicians are ABPA and ASSE Certified and we are licensed for backflow testing, repairs and installations in:
South Dakota
Iowa
Minnesota
And Nebraska
When performing a backflow test the water supply may be interrupted for a short amount of time to perform the test accurately, it's important to make sure everyone present knows and is prepared for not having water available for 10 to 30 minutes.
Take a look at our reviews and see what everyone is talking about!
Call Midwestern Mechanical, Inc. at (605) 203-4242 now or contact us online to request an appointment for your backflow testing and inspection service in Sioux Falls, whether you're due for an annual test or you simply want peace of mind for your commercial property.
If you're inquiring about a copy of a completed Backflow Test Report, click here.
WE TAKE PRIDE IN OUR TRADE
Experience the Midwestern Mechanical Difference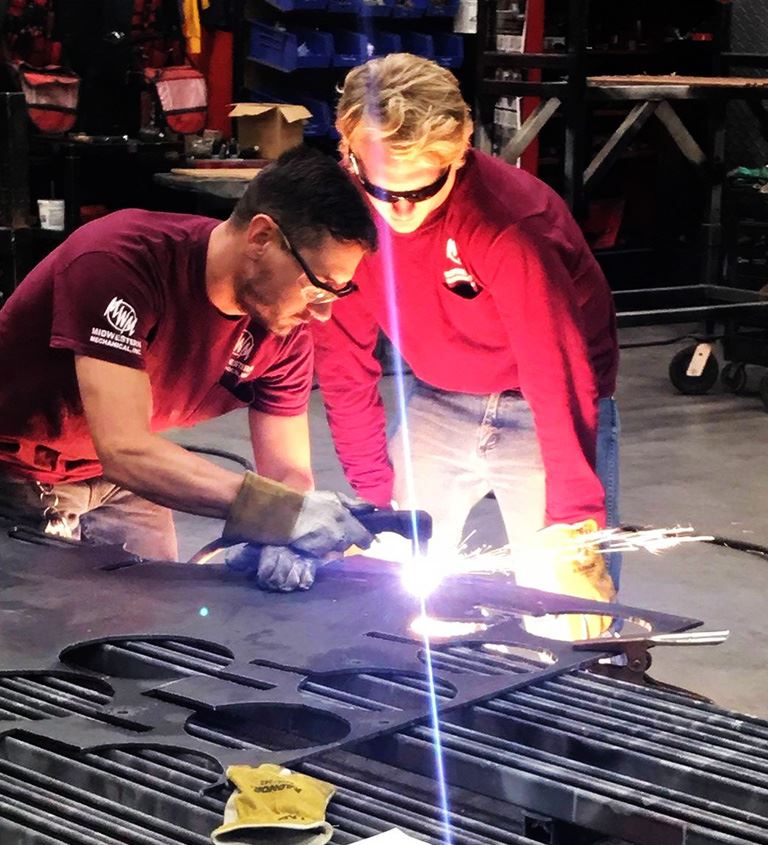 Free Estimates Available

We Can Provide Same-Day Service

Over 300 Employees Ready to Take on Any Task

Industry Leading Contractors Since 1983