Sioux Falls Backflow Prevention Services
Fast Service at Midwestern Mechanical, Inc.
Here at Midwestern Mechanical, Inc., we know that your backflow prevention device is necessary for your property. A backflow prevention device is a plumbing safety net designed to protect our public water supply from accidental contamination due to water flowing backward through the water lines. When these devices sense a difference in pressure or a reversal in water flow, they quickly shut off your water supply, preventing a potentially serious disaster, including the possibility of a public health crisis. Let the professionals at Midwestern Mechanical, Inc. help to alleviate the added stress of installing and maintaining your backflow preventor.
In addition to having one of these devices, you are also required to have it tested at least once a year by a certified and licensed professional. If you're looking for a local pro who can offer you superior, reliable, and fast backflow testing, call the experts at Midwestern Mechanical, Inc.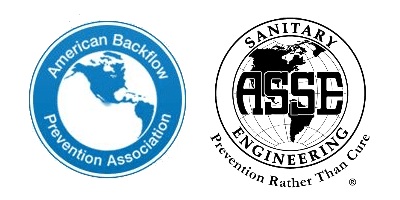 Services we offer:
New installations
Testing and inspections
Repairs
Our Service Technicians are ABPA and ASSE Certified and we are licensed for testing, repairs and installations in South Dakota, Iowa, Minnesota, and Nebraska.
When performing a backflow test the water supply may be interrupted for a short amount of time to perform the test accurately, it's important to make sure everyone present knows and is prepared for not having water available for 10 to 30 minutes. Take a look at our reviews and see what everyone is talking about!
Call Midwestern Mechanical, Inc. at (605) 250-0477 now or contact online to request an appointment for your backflow testing and inspection service, whether you're due for an annual test or you simply want peace of mind for your commercial property.
reviews & Testimonials
Read What Our Customers Are Saying!
Would give more than 5 stars if I could. - Cliff P.

Highly recommended!! - George R.

I appreciate Joel and his team so so much! - Samantha D.

Best in Sioux Falls! - Fran P.

Thank you! - Teri S.