Heater Installation in Sioux Falls
Quality Heating Services in the Sioux Falls Area
The winters in South Dakota can create extremely low temperatures. Without a reliable heater, you and your family may be subject to dangerous conditions.
For all your heater installation needs in Sioux Falls, Midwestern Mechanical, Inc. has got you covered. Our professional technicians can ensure that your home stays warm and cozy throughout the season. From consultation to installation, our team offers personalized services that are tailored to your needs.
To schedule a free estimate, contact us online. We can assess your space and needs and offer you service that works for you.
Signs You Need a New Heater
The unit is over 10 years old.
The unit takes too long to start up.
The unit creates too much moisture.
The unit is in constant need of repairs.
The unit makes loud or strange noises.
Your home is not being properly heated.
Dust is accumulating near furnace vents.
The pilot light is off, discolored, or flickering.
Strange smells appear when your heater is running.
The warmth is uneven. Certain rooms seem to receive more heat than others.
The home is heating properly, but your electric bill suddenly spikes. This could be a sign of a malfunctioning unit that is working too hard.
If you are curious about whether or not you need a new heater, schedule time with our pros. We can help you determine whether a new system is necessary. If not, we can perform repairs and maintenance that cure your current problems.
Affordable Service
We customize all installations to meet our client's needs. Each structure has unique heating requirements. Our team can assess the size of your space, how much power you need to keep the building heated, and more. Our friendly staff will never try to upsell.
Heater Maintenance
Regular heating maintenance can save unexpected breakdowns and hefty repair costs. A well-maintained heater will keep you warm and comfortable, and you save money by using energy efficiently.
We can schedule affordable checkups for your entire HVAC system. Our team can spot issues that may cause bigger problems down the line. We want to help keep your air and heating in top condition. With our maintenance plan, you can extend the life of your heater and avoid sudden shutdowns that are uncomfortable and dangerous.
Reach out to our team at (605) 203-4242 for top-quality heating installation in Sioux Falls.
WE TAKE PRIDE IN OUR TRADE
Experience the Midwestern Mechanical Difference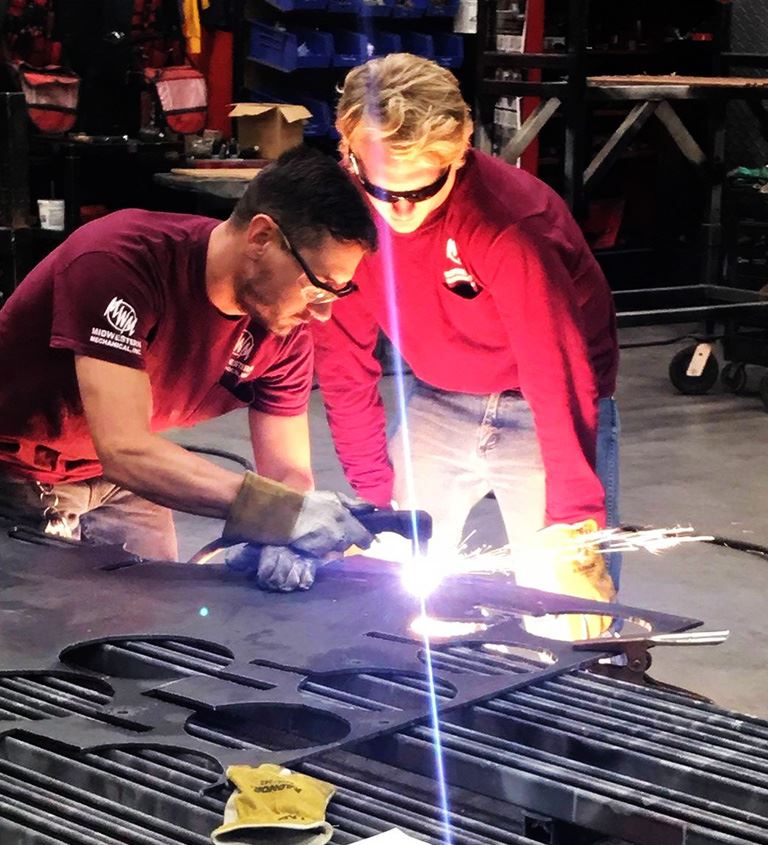 Free Estimates Available

We Can Provide Same-Day Service

Over 300 Employees Ready to Take on Any Task

Industry Leading Contractors Since 1983